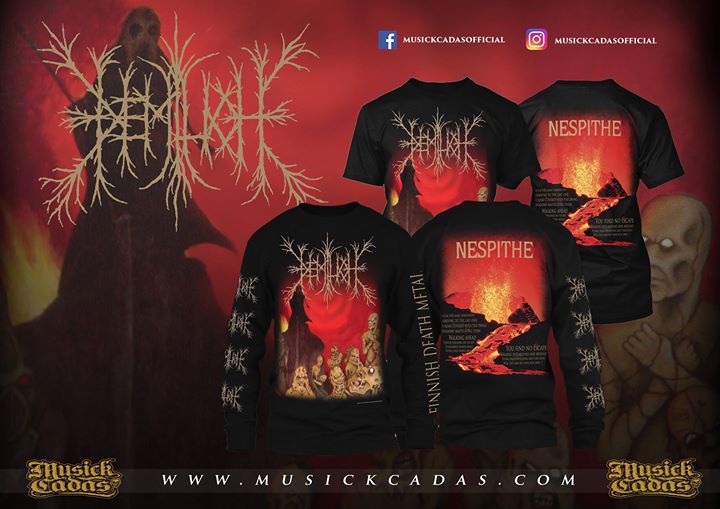 If I don't provide, let somebody else do it. A very – I mean, VERY – limited edition Nespithe shirt as long-sleeve and T orderable now. Yes, it's official. Why would I post about it here if it wasn't?
Do remember this word: very.
https://musickcadas.bigcartel.com/product/demilich-nespithe
The Demilich-provided Nespithe shirts will be coming, too. And the US tour shirts. And all the other things I've promised. Just give me some time, please. I'm in the middle of the hassliest hassle I've ever been in.