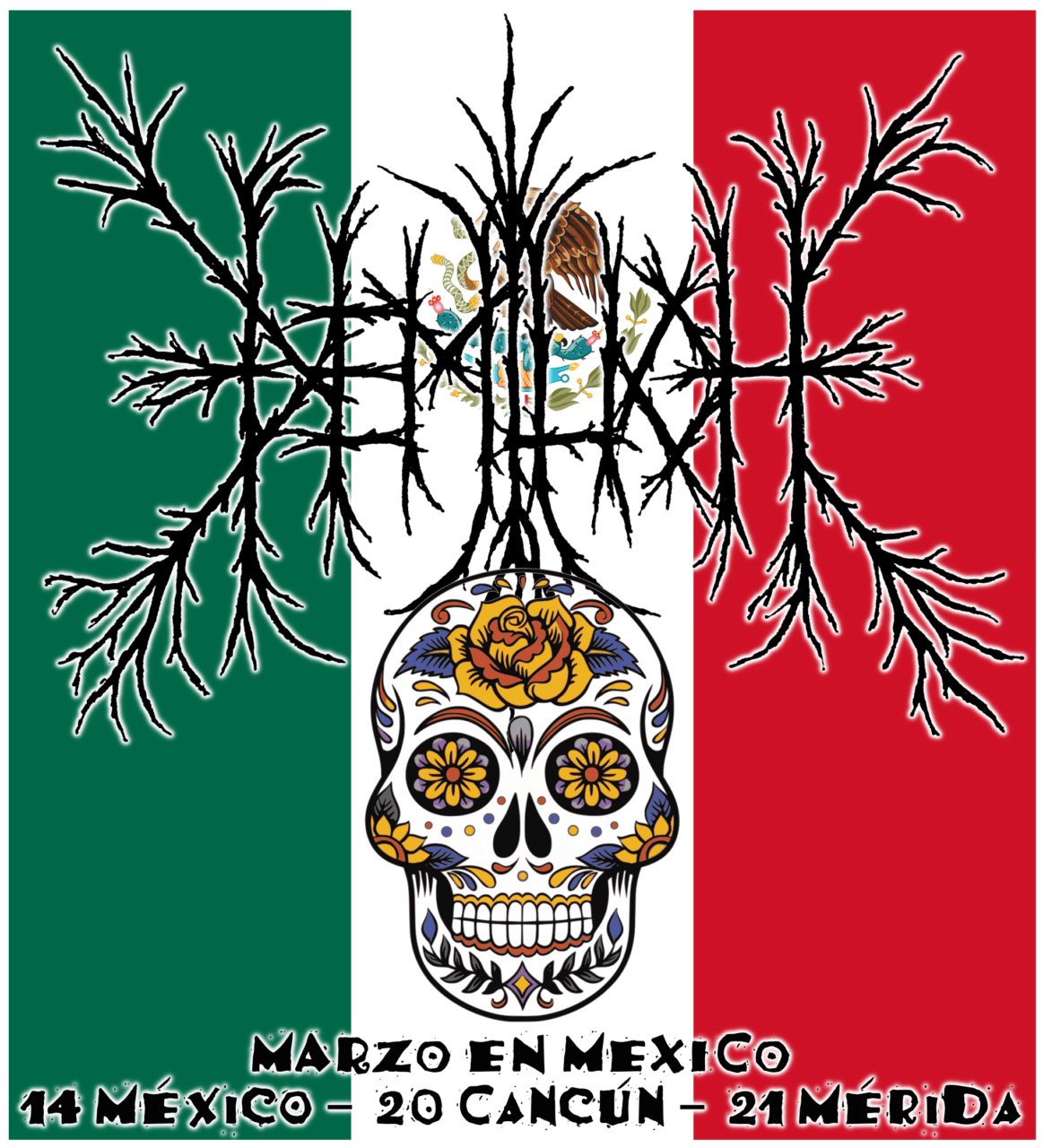 Hi, it's Nomat Ibant from Demilich Corn Flour Center, nice to shake hands with you again! Figuratively, of course, in these times of coronavirus and you masturbating wildly and still not washing your hands properly.
UPDATE: Mexico tour canceled! Read more here!
Demilich will head tomorrow towards the west to play three gigs in Mexico. The dates are:
– Saturday, Mar 14: México aka Mexico City – Total Death over Mexico lll
– Friday, Mar 20: Cancún – w/ Necros Christos, etc.
– Saturday, Mar 21: Mérida– w/ Necros Christos, etc.
Yes, we have got the whole band together. Antti was found and seems to be okay, although he's blabbing about losing history or future or something. We cannot comprehend him completely, but we did a test drive and he's perfectly good for growling too pushy, playing the guitar mostly correctly, and throwing awful jokes in the middle of the songs.
The other guys feel fine and dandy, too, although they are damn hungry and thirsty due to the usual confinement between gigs. Gnawing the bars is bad for your teeth, boys!
Sincerely,
Nomat Ibant, divorced but hot