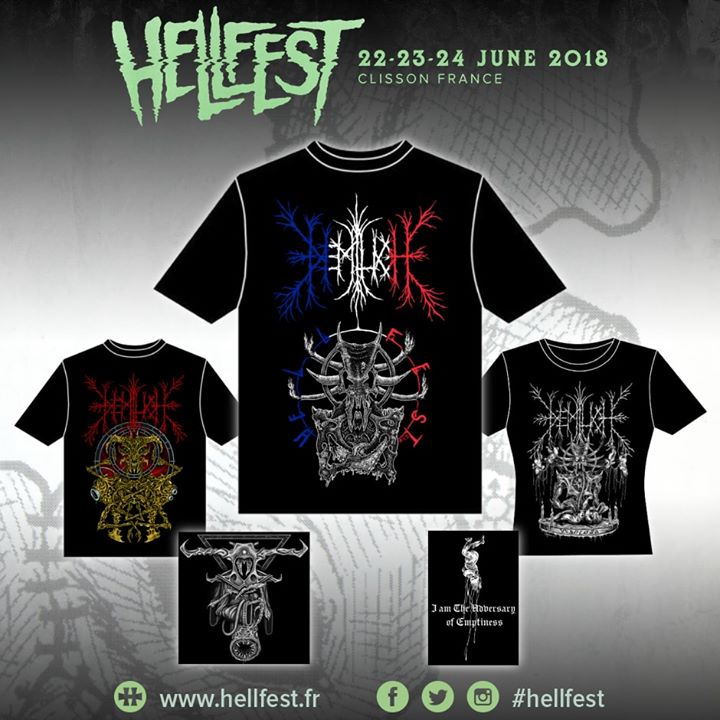 Hellfest 2018 is finally here (tomorrow), and we have an exclusive shirt available at the festival! It's the Classic Adversary, but with letters H, E (twice), L (also twice), F, and some other ones I'm too lazy to type now.
To celebrate the birth of Louis van Amstel, we painted the shirt in the colors of a rotated Dutch flag. Or was it the World Cup and Russian colors, but in wrong order? Hard to remember the motivation.
We'll also bring the beautifully colored Polychromatic Adversary shirts, and French mastermind Chris Moyen's "I am The Horrifying Adversary Of Emptiness, thus I tickle babies" ladyfit shirts, all available for insanely reasonable prices at the official merchandise desk, on Saturday only!
I planned on announcing the Nespithe shirt competition winners and new batches of logo shirts, but I ran out of bad humor today. More of those in early July. With more bad humor.