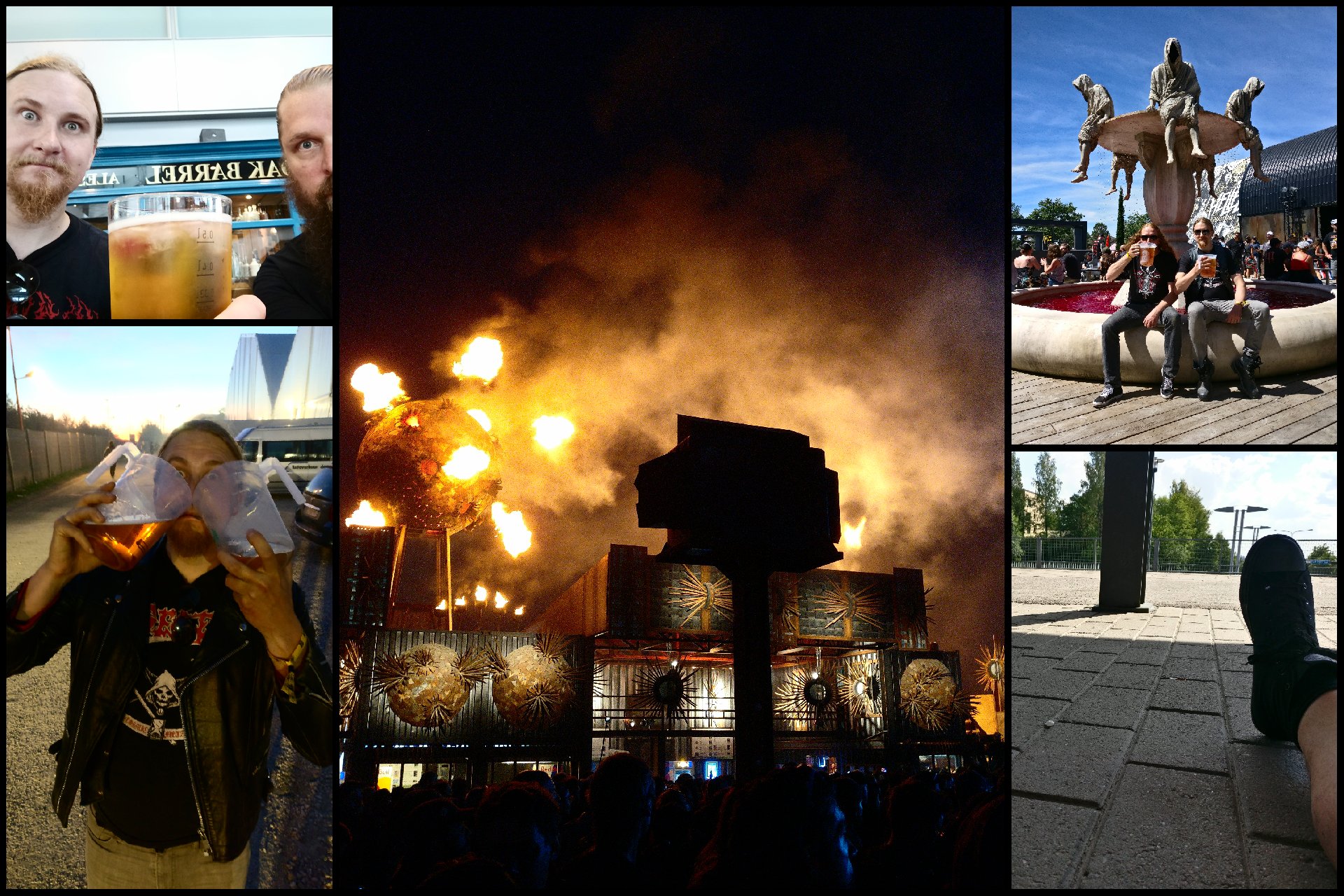 Summer – Hellfest & Chaos Descends
I had wanted to play at Hellfest for so many years, and got to do it on July 2018. A massive festival with lots of people watching every show, even if they didn't know your music before. Many of them seemed to have heard us, though! Great setting, facilities, and the best catering I've ever got to witness! I loved every minute of the weekend, even though I did it completely sober, and having fun while sober is just pretending. Hmmm. I'm baffled now. Did I just pretend? Anyway, thanks to Hellfest for the invitation and Fred & Lorene of Garmonbozia for making it happen!
Cons: Lots of unsold special shirts (available here, customized)
Pros: Everything else, including not having a hangover afterwards
In July, we headed to a different kind of setting at Chaos Descends in Germany. A beautiful valley with smaller stages. Not as glamorous as Hellfest, but even more fun! I sipped in my Hellfest share of alcohol here, fortunately mostly after the show. Thank you very much Franz and Chaos Descends organization, and all the people that had to bear my blabbing!
Cons: Drinking too much and being an idiot from the end of the show to getting back home. 20 hours too late.
Pros: A good story for the guys to remind me of regularly. Makes me remember my new mantra. "Control."
#year2018½ #Hellfest #ChaosDescends #soberlife #waytoodrunklife #control