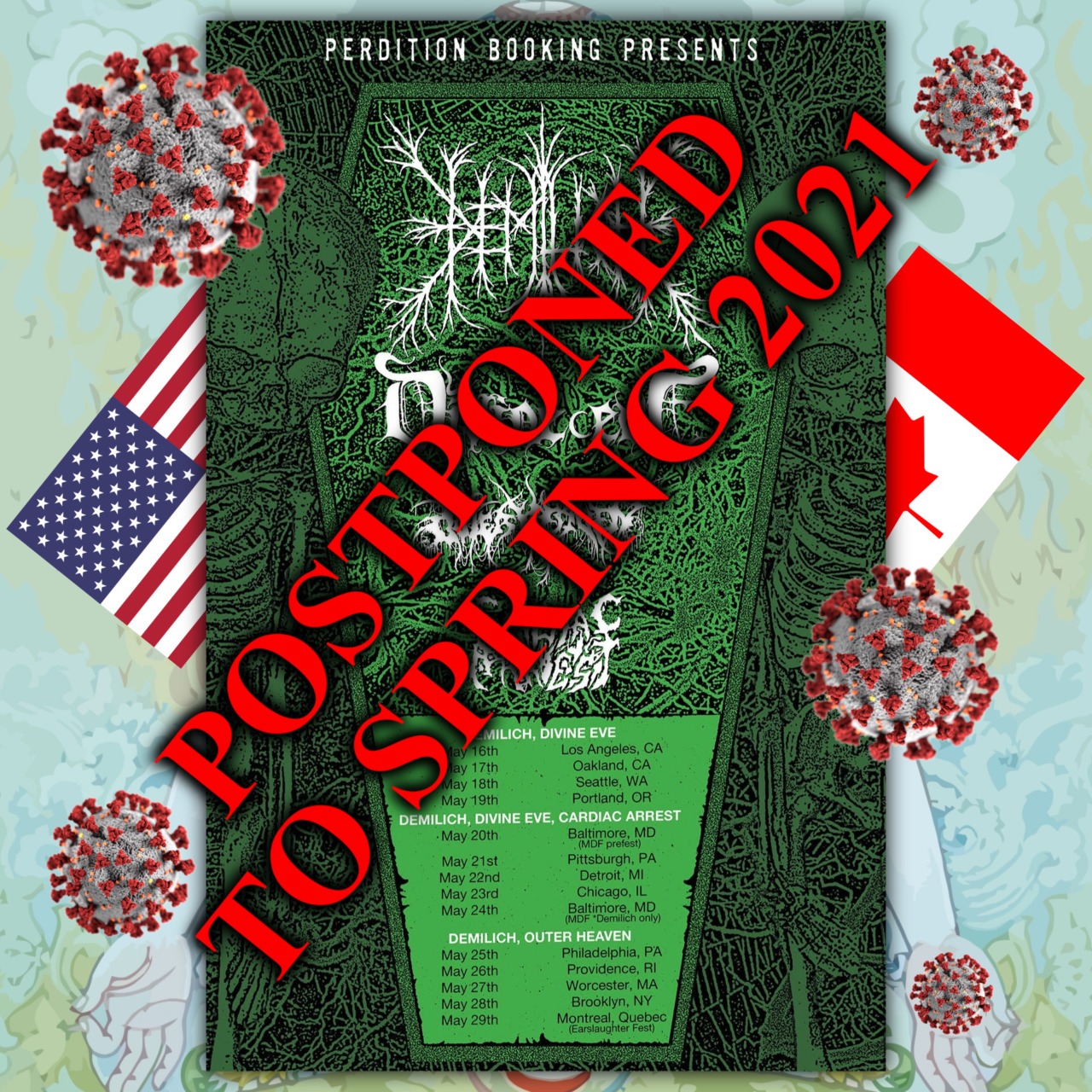 I guess this is what happens when you make fun of coffee enemas.
We – Demilich and Perdition Booking – have made a decision to postpone Demilich's North America tour by a year, to spring 2021. I assume nobody needs any explanation on the reason these days, but just in case you just re-appeared from a retreat after Jared Leto, we can tell you that everything's fucked up here IRL. Just go back.
We will try to do all those places that we were supposed to do this year, and will try to add some extra locations there. Of course, it's possible we'll get to enjoy SARS-CoV-3 then just because some filthy animal torturer decides to grind some poor wolverine's anus with his mostly absent teeth. Or something.
Ok. My toilet paper dinner is ready. More later. Do read Perdition Booking's announcement at https://demili.ch/fuckfuckfuckthisspringsucks . There's also a deep analysis of my political views by somebody who doesn't know me at all. To him and those who are interested: I'm mostly apolitical. I dislike all political sides, including the center (side?), equally much. They are full of omniscient human beings, after all.
Yours, damn positively,
Antti Boman, Demilich
#USA #Canada #tour #JaredLeto #wolverine #apolitical #omniscient