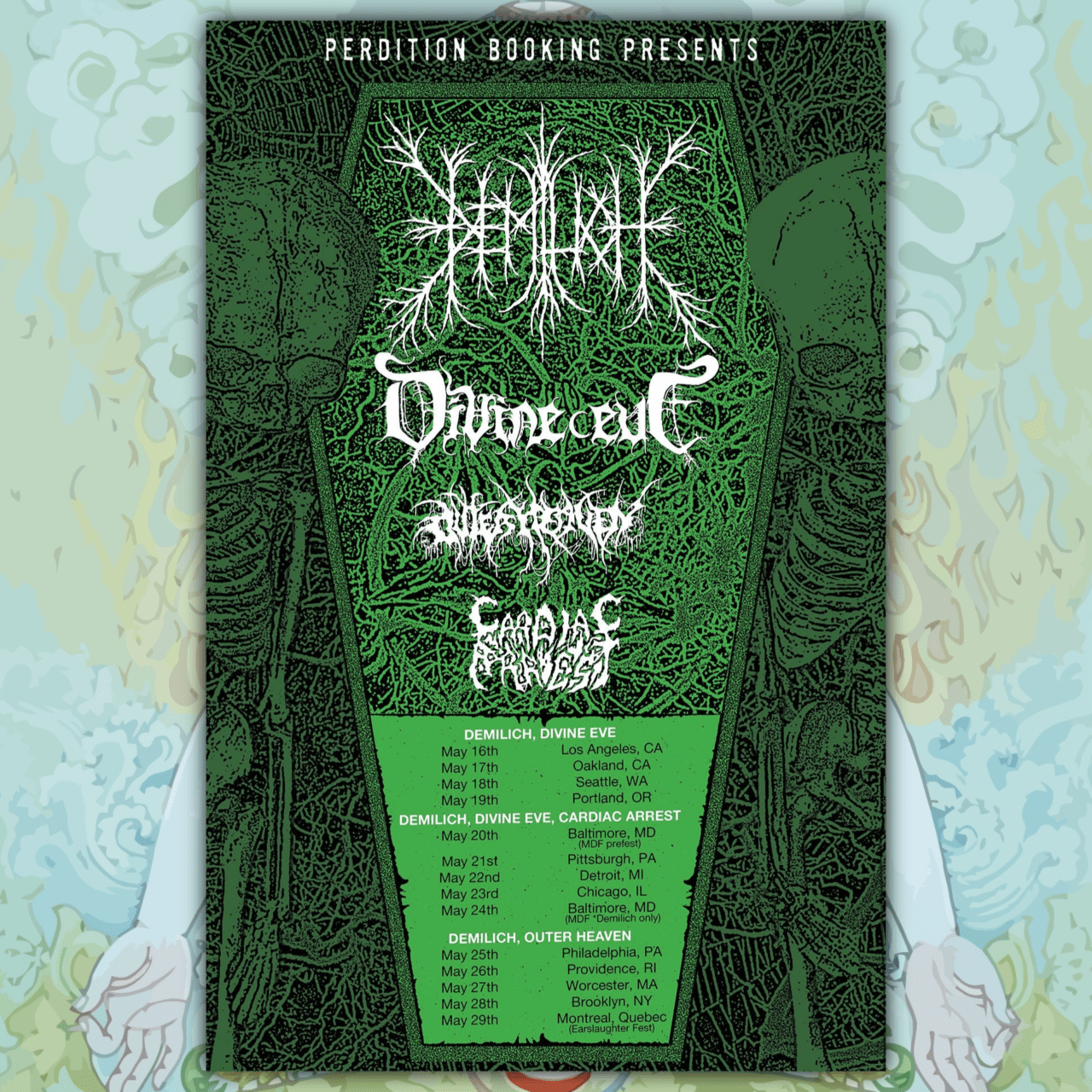 DEMILICH WILL TOUR THE USA AGAIN ON MAY!
UPDATE: North America tour postponed to 2021! Read more here!
This is Nomat Ibant from Demilich Chakra Center, nice to see you again. Well, we're not seeing each other, it's just me seeing you. And your family. But that's not the point of this posting.
Demilich will tour the USA on May 2020. This time they will hit both coasts, and even touch – in a perfectly non-harassing way – a small and intimate part of Canada!
The official announcement was made yesterday, but it was an impossible day for the band itself to announce anything. First of all, Jarkko's homeopathologist and foreign language mantra teacher pointed out that Thursday and number 27 mean bad karma. You knew this, I'm sure. Also, Aki's reiki healer (orientation: opening horizons with speech) noted that Aki's sensitivity doesn't allow anything to be published unless he's prepared for it for 24 hours after the initial impression and the energy waves of the public. Lauri's (mostly secular) coffee enema operator / hair splitter opposed, for important reasons unknown. Above all, Antti was missing in present tense, and still is.
I personally don't believe anything of the above. Then again, I'm just a spokesperson. Do remember, though, that I saw a great, great danger in the alignment of The Moon and Venus.
Oh, and if you're worried, we are sure that the leader of the band will be found well before the tour! Yes, I'm talking about Guru Amskam, of course. He'll also be able to pull Antti back to this burpous reality, just like that.
Sincerely,
Mostly-Mr Nomat Ibant