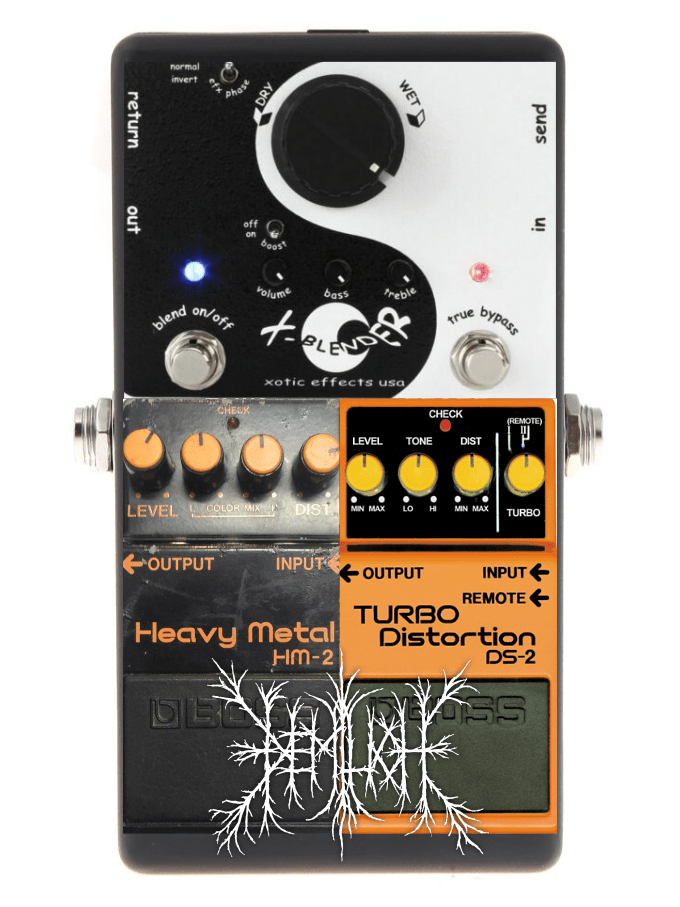 Antti wrote this on his personal blog:
Looking for: A guitar pedal maker for either a Demilich branded distortion pedal or a single handmade item.
I have fallen in love with my combination of Boss HM-2 and DS-2 blended together with Xotic X-Blender. It's problematic, though, as I have to carry all that metal (as in material) around the world, re-assemble the pedal board, and hope it works when I hit the stage for 15 minute line checks. So, I would love to have this as one pedal.
Specs:
– A combined level knob for both distortions, or then separate.
– Boss HM-2 part with knobs from none to all. If none, all are on ten, of course!
– Boss DS-2 part with a distortion knob, possibly a tone one. Turbo mode can be always on.
– An adjustable signal blender, preferably with some tone knobs.
– One input, one output.
I don't know about the legal things regarding cloning the parts, unless it's created by Boss, but I know there are various imitations of HM-2 in the market, at least.
If you know an interested party that could create such a monster, even license it for mass production, I'd love to hear of it!