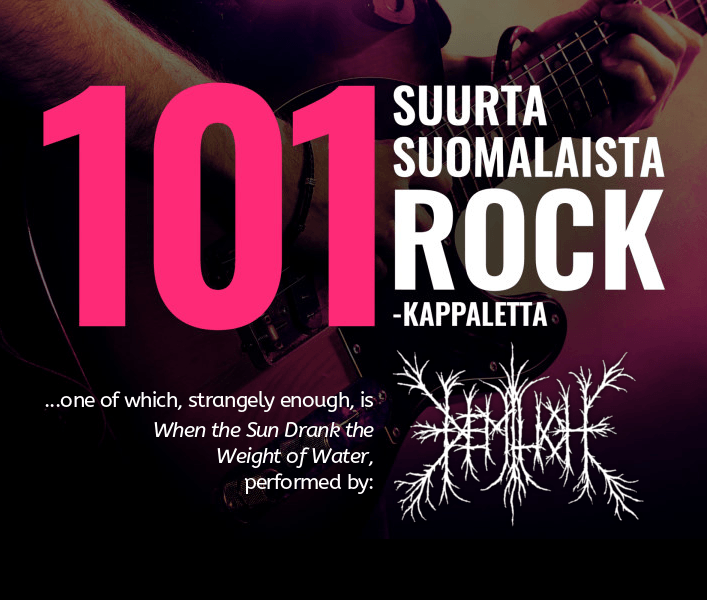 Interesting. [CTA] The national TV and radio media, Yle, is running a poll on the greatest Finnish rock songs. No, I know that's not that interesting, but please be patient while I build the story here.
The list has been curated by journalists, [CTA] and they have clearly let some (positively) wacky person to ruin the list with death and black metal [CTA]. And that dude(ss) also chose [CTA] Demilich's When the Sun Drank the Weight of Water to represent one of those 101 songs of Finnish greatness. [CTA]
So, this is definitely not a call-to-action (CTA), but if you want to make a statement, [CTA] head at the link below and give [CTA] your vote (for [CTA] Demilich) there [CTA]! You may include a song only once, and please do fill the other four fields with some nasty music by other cool bands on the list. Otherwise your vote won't count, and we won't win. And that'd be sad. And we have so much sadness in this world already. And that's thanks to voting, too. So, vote, if you want to support sadness, and joy as well.
Check the list and click the link below the image:
https://yle.fi/aihe/artikkeli/2018/11/05/101-suurta-suomalaista-rockbiisia-aanestys-on-auki-kerro-suosikkisi-ja-vaikuta
The results will be revealed in Radio YleX on Thursday, November 22. The whole list, independent of the votes, will be ran through on the Finnish independence day in radio and areena.yle.fi!
Oh, and hopefully you've managed to live your lives fully without hearing much from us lately. I've been worrying about you all, a lot, all the time. More (and more relevant) updates coming soon.
Yours,
Antti Boman, the CMO of The Silent Retreat Department of Demilich, Inc.
#Demilich #Yle #Yleisradio #YleX #poll #äänestys #rock #RockMusic #CTA #OldSchool #DeathMetal #OSDM #FinnishDeathMetal #OSFDM #FinnishMusic