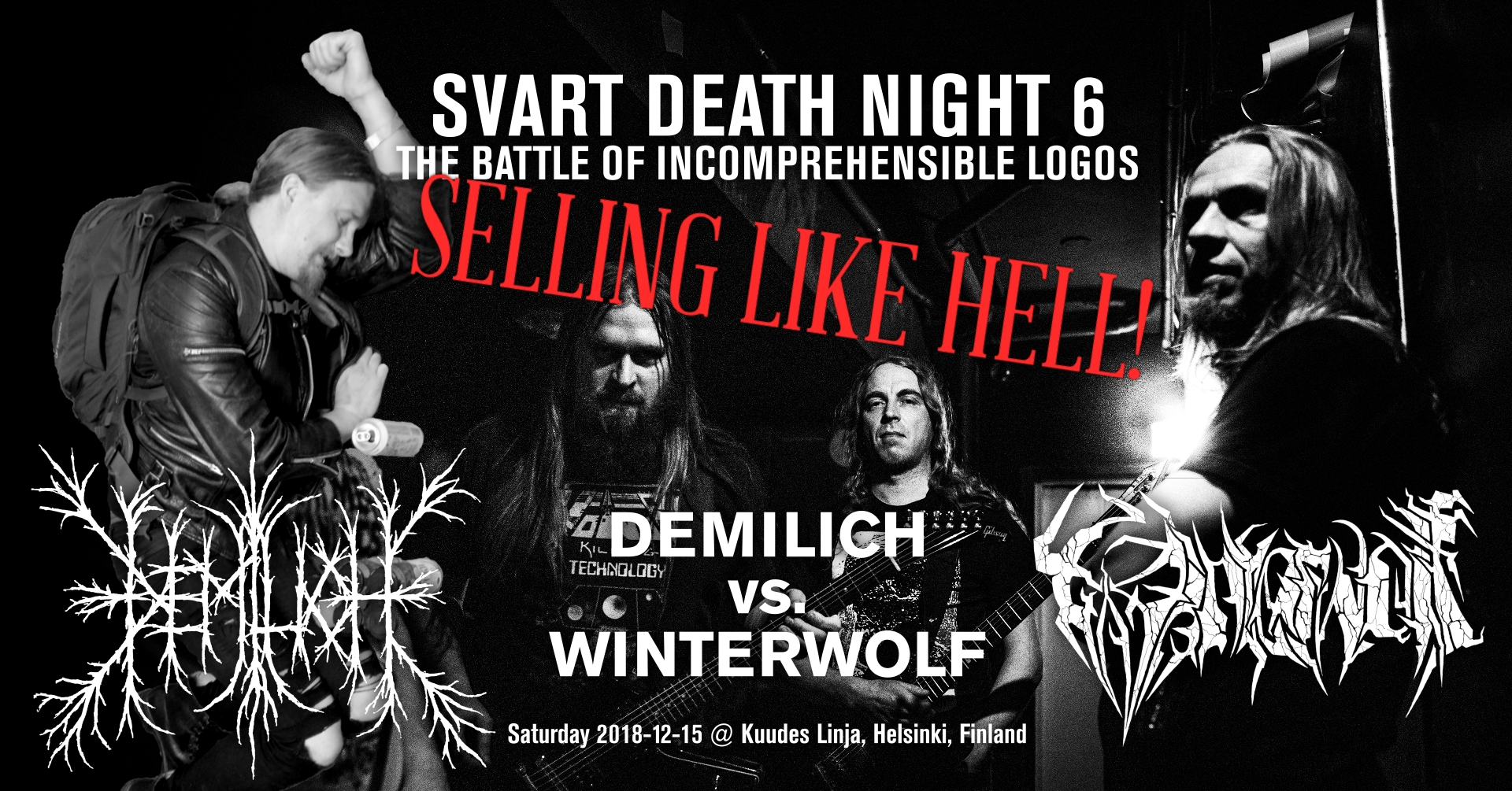 Even though there are still tickets left for this Saturday's Demilich+Winterwolf gig in Helsinki, I suggest you to get yours now before it's too late!
https://www.tiketti.fi/demilich-winterwolf-kuudes-linja-helsinki-lippuja/58496
We will have an unseen-before selection of both Demilich and Winterwolf merchandise on the gig (including Demilich rarities), so if you hate the bands, you can just come shopping there! For stuff by the bands you hate. Yes. Showing the hate by wearing what you hate is the new black, you know.
#Winterwolf #KuudesLinja #Helsinki #Selling like #Hell #NewBlack