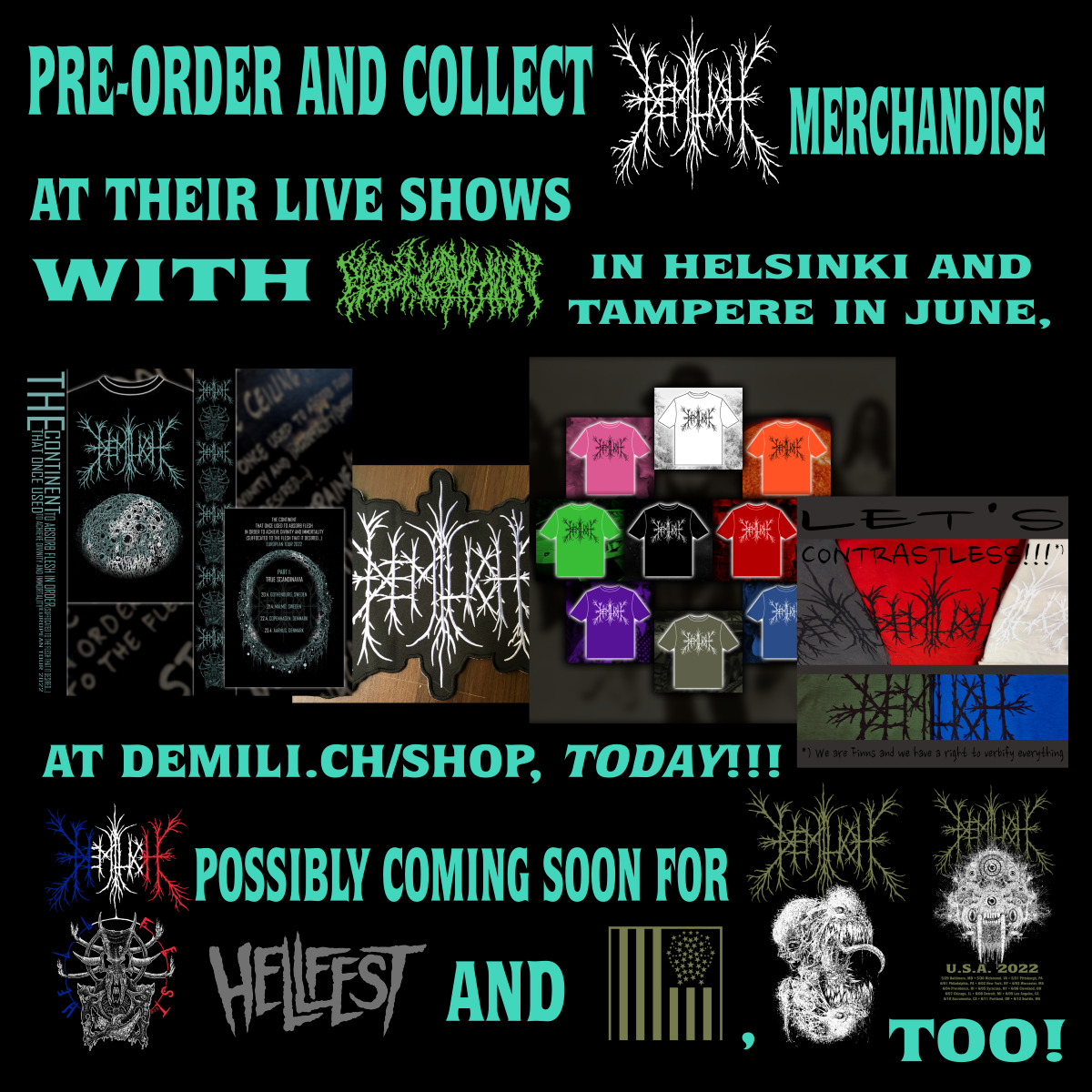 Now, seriously no time to blab, or come up with anything witty. If you want to make sure you'll get what ever Demilich merchandise you need at our gigs with Blood Incantation on June 14 (Helsinki) and June 15 (Tampere), head at The Shop, add anything to the shopping cart, and choose "Pickup at coming shows" when checking out. You can see the shows (as "store") there, and will be able to (and will have to) pay instantly and collect the stuff without hassle. We won't be bringing everything with us, you know.
THE DEADLINE IS NOW, MONDAY, BEFORE 20:00 UTC+3!!!! We will also make sure you won't find the items cheaper at the show.
If it's not too complicated, we'll also have similar system for Hellfest (including the infamous Hellfest themed shirts) and the US tour! The latter would be kind of tricky, though, especially as I don't have any time left for anything. I will let you know soon, though. The US merch images will be published ASAP, anyway.
Hopefully your life isn't as sucky-busy as mine has been lately.
#tour #BloodIncantation #Hellfest #USA #MDF #MarylandDeathfest