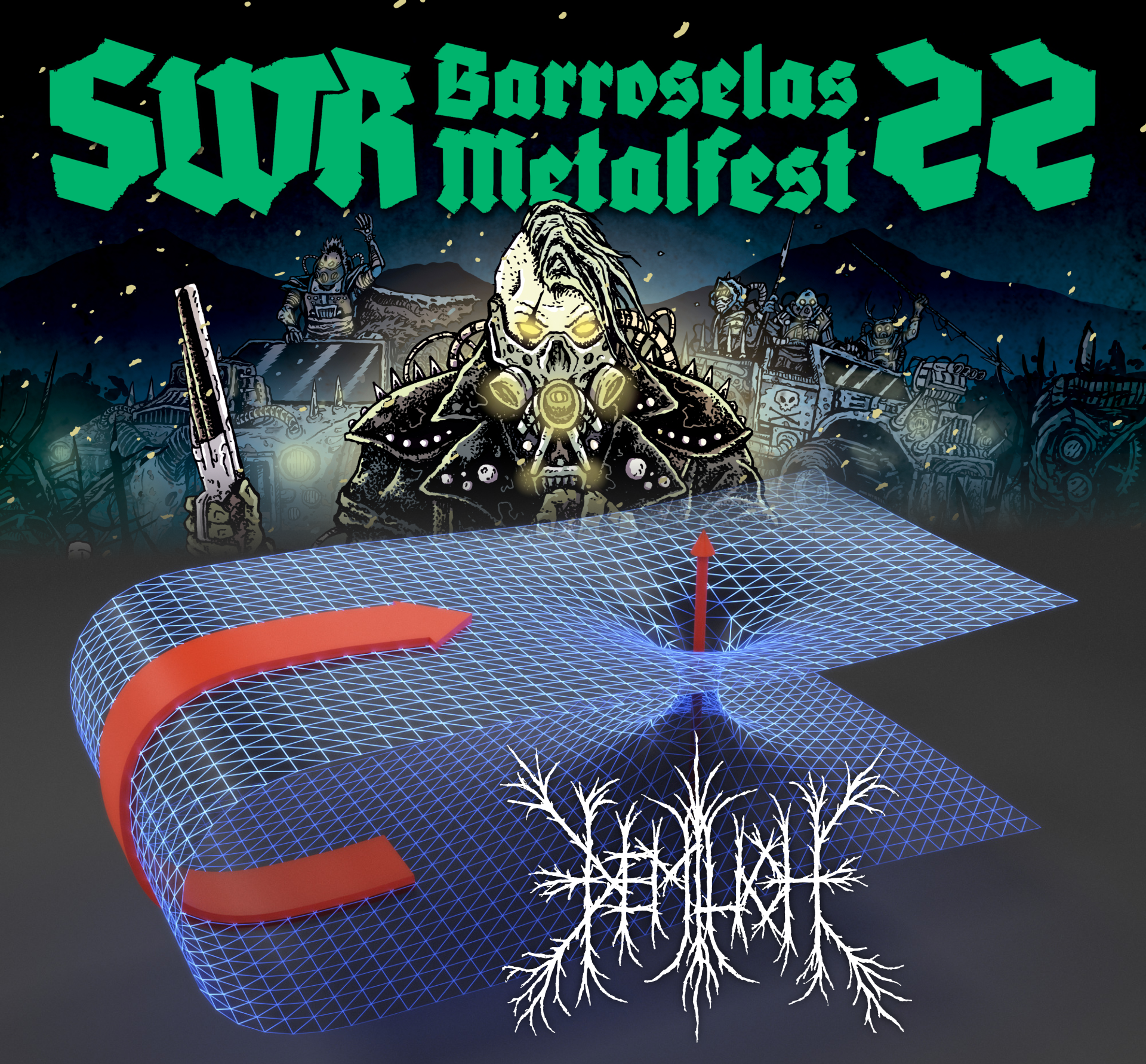 For you, it's been a long, long time since I posted the last time. For me, it was a mere blink of an eye. Wormholes are cool. I will later tell about all of the peculiar things that happened to me in that microsecond. Now, though, we're ready to start Aki's Volvo's engine and use more traditional ways of time-space travel to get to Portugal for a great festival at Barroselas, near Porto!
We'll bring in a mind-blowjobing 45 minute set of music, and some great shirts in plentiful colors, vinyls in some colors, and CDs + patches in what was left from the palette. Black, white and silver, which is not a color. But let's not get into that conversation.
We'll be personally selling our shit before the show and 30 minutes after it, for an hour or two. Don't do a time warp during the critical minutes, as you'll miss the possibility to get "The Coolest Merchandise On Earth 2019" competition winning coolest merchandise on Earth, and meet and talk with us! You can also just buy stuff and ask us not to converse.
So, see you tomorrow! Thanks to the SWR graphics artist (André Coelho?) and ESO Supernova for letting me use their work for the beautiful montage shown here. No permissions asked, but the wormhole told me it's A-okay to do it.