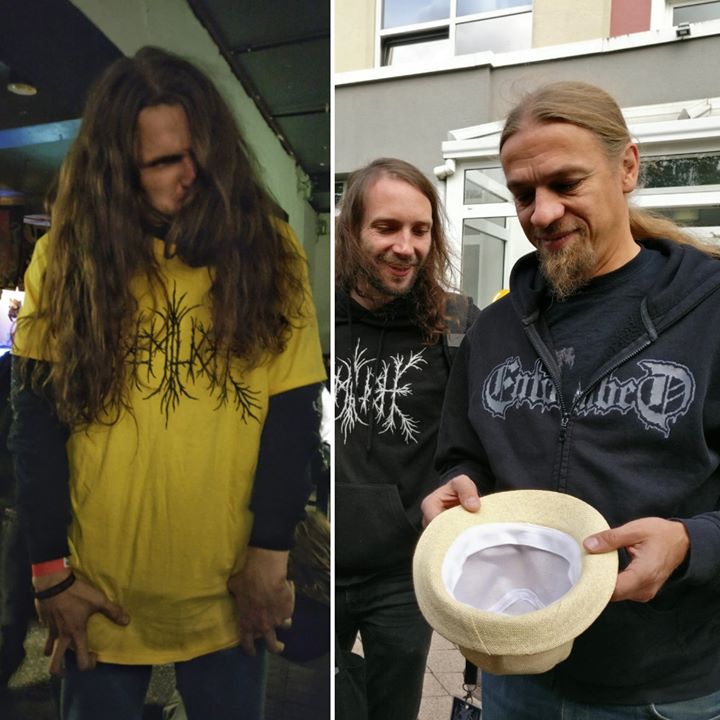 "If those funnily colored shirts sell out, I will eat a hatful of shit!" said Jarkko two weeks ago. We found the hat, time to fill it up.
Special props to Lauri, the live drummer, for the comment "Was your intention to make sure the shirts won't sell?" I have a hat for you, too, my dear friend.
The Demilich part of the tour will end tonight in Berlin! Good times, sad times.
Yours,
Antti Boman's Rainbow