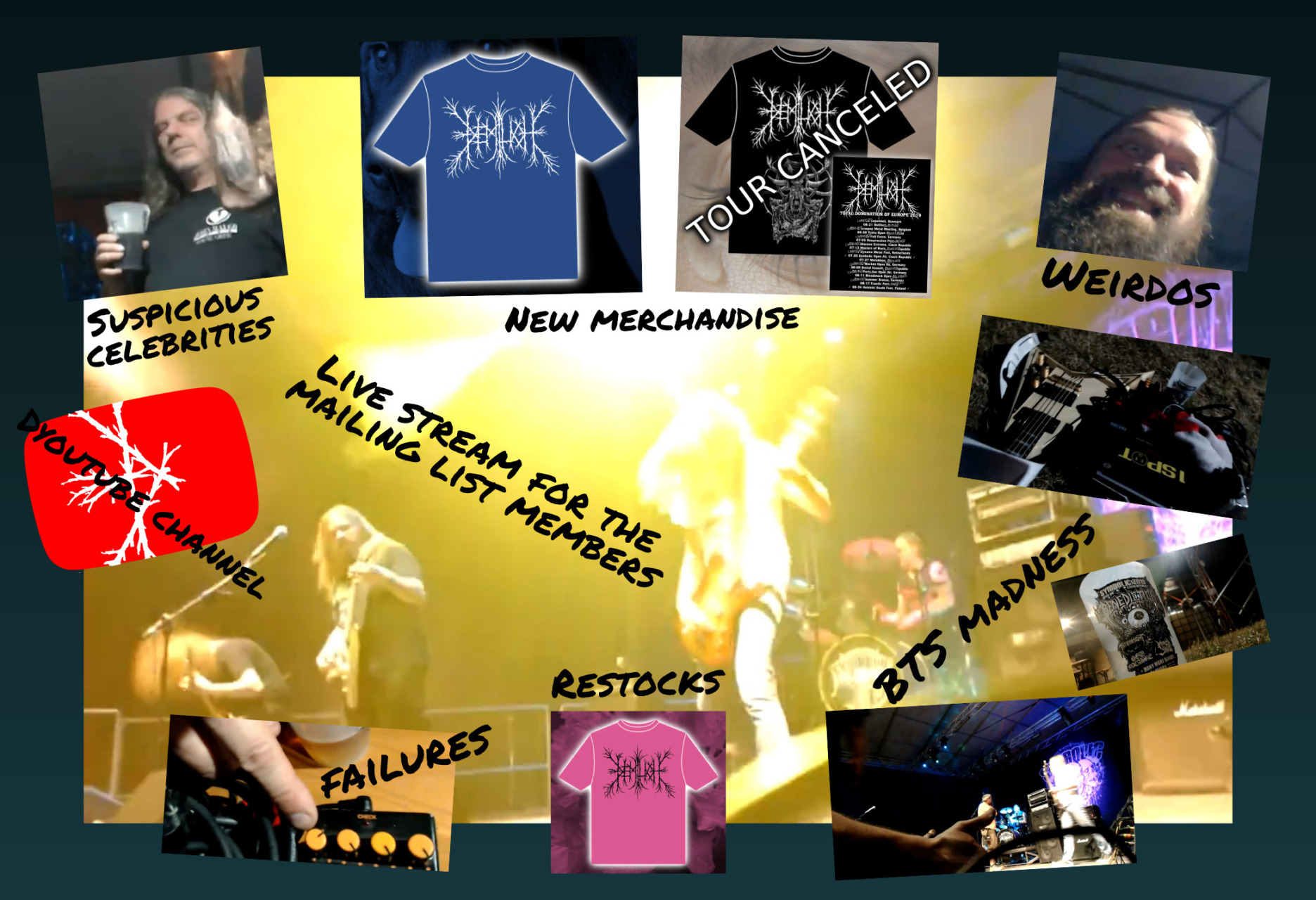 The video clip we posted some days ago told you a beautiful story about altruistic devotion and overflowing love on a day of July. We streamed live the whole Demilich show from Symbolic Open Air, plus a total of 35 minutes of backstage action before and after it, for our fantastic mailing list members only!
We saw a glimpse of glamor (a tent and multiple benches), lots of grass (in the ground, you wise-ass), huge (mostly physically) celebrities, weirdos (yours truly), failures in guitar pedal settings (HM-2 with a knob not turned to maximum, intentionally. WTF???), foamy beer, shaky camera action, etc.
The stream is now archived and will not be published. If you want to be part of experiments like this, join the list at demili.ch/beer4all !
Thanks to Martin and the awesome Symbolic crew for the great night!
And just to make you even more jealous, we once gave free Hellfest shirts (the original, unmodified ones) to all our Telegram subscribers! We might be pulling similar things there, too. Probably not if we get more than five members in it, though.
We also have a YouTube channel which doesn't have much there, yet, but we're looking forward to adding something soon. If we get 973 subscribers more (a bow to those 27 who have already subscribed) we will be able to stream easier with my mobile phone, which has even more appalling audio quality than the laptop microphone we used!
In other news, there is new merchandise at Demilich Shop. Our gigantic European summer tour T-shirt (not in gigantic sizes) is now available online, and we also brought you the blue logo shirt. We have also restocked lots of the old designs! And the site works much, much quicker now. Much.
Oh, and Helsinki Death Fest is almost here! More about that tomorrow.
Next up: The wrap-up of Demilich's year 2018½, part 2/3
Yours,
Antti Boman, Semilich
(Hey, Antti, too much info in one post. This is what happens when you don't post often. People don't read just these novels of yours. It's like your emails with the booking agency, man.)
#MailingList #exclusive #live #stream #SymbolicOpenAir #backstage #action #glamor #BossHM2 #Telegram #Hellfest #YouTube #merchandise #Tshirt #HelsinkiDeathFest